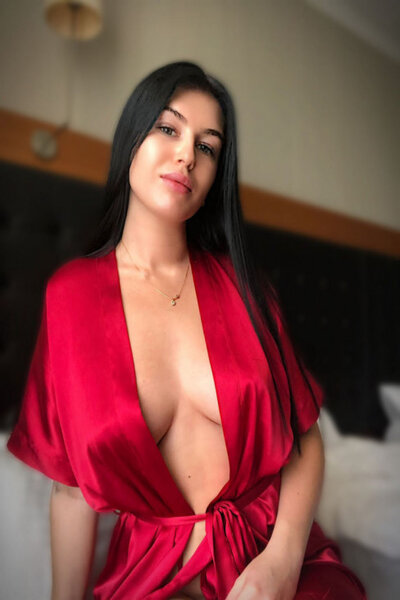 MILA
Hi there. My name is Mila. I am one of the premier escorts in Lisbon. I've been on the Lisbon escorts scene for a few months now, despite my tender age. During this time, I managed to rise to become one of the sought after escorts in the city. I've been told that I'm the best Lisbon escorts, and been given many other complements. But all those compliments do not matter to me. All that matters to me is that you are happy and enjoy yourself when you are with me. My services are tailored to your needs, tastes, preferences as well as your fantasies.
If you are in Lisbon whether, on business, vacation or you live here, there is no one better to entertain you. One of the things I love that makes it easy for me to show you a great time is that I love the thrill of secret liaisons. With my curvaceous body, I also like to evoke passion and lust in men. It makes me feel feminine. There is no better feeling.
Of course, you want your escorts to be gorgeous in every sense of the word. That is why I take the time to go to the gym so that I can maintain my great figure for you. Coupled with my sense of fashion, you will love being seen with me. You can't wait to show me off to your friends and/or colleagues. I am college educated and very social. I excel at playing the perfect girlfriend or even spouse if that is what you want me to play.
Being social, I love to talk about anything and everything. Learning something new is always welcome, and there are few things I do not know about. I love to know about you because I always take a keen interest in my clients. Many of my clients from Lisbon, Porto, Madrid, London, and even all Europe and Worldwide what come back to Lisbon are repeat clients. Hence, it is convenient for both of us if I know about you. But I keep secrets and if you share anything with me, you can be sure it will not be uttered to another person.<
If you want the best time in Lisbon Beach, do not look far. I am here to make sure all your needs, whatever they are, are taken care of in a very special way. Call me and find out how.
PROFILE;
Availability: Evenings
Age: 26
Location: Outcall Only
Nationality: Portuguese
Languages spoke: English, Spanish, Portuguese
Hair color: Brunette
Eye color: Hazel
Height: 5'9″